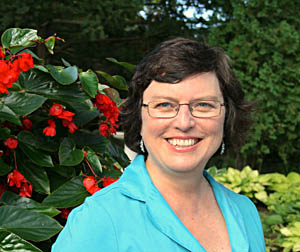 The first born of a Chicago World War II airman and a Southern Belle who met at a USO dance in Little Rock, Terry spent her early years enjoying the tall buildings and short grasses of Peter Stuyvesant Town, a veterans' housing development in Lower Manhattan.  Later, her parents built their dream home a la Frank Lloyd Wright, moving north to the burbs. Terry and her two sisters learned to climb trees and produce driveways plays in between music lessons, Girl Scouts and church choir practice. She also served for a brief period as a Smokey the Bear deputy. Although it was sheltered suburban life, her childhood was filled with imagination and possibility due her nurturing parents.
Terry studied at two music conservatories: Indiana University and the Cincinnati College Conservatory, first majoring in piano, then harpsichord. Practicing was often interrupted by the lure of anti-war protests and early Earth Day celebrations as the KKK monitored student demonstrations in Bloomington, Indiana. Terry learned the workings of inner city Cincinnati as when she student-taught in the Over the Rhine district.
Later Terry decided that the concert life was not for her. She became a special education teacher and then a regular classroom teacher focusing on upper elementary grades.  Her school was both a public school and a university laboratory school.  Students came from around the world.  Days were filled with science projects, math diagrams and formulae, literature, writing activities and history reenactments. Near the end of her twenty-five year career as an educator in Amherst, Massachusetts, she re-discovered the joys of writing poetry as she had done as a child and young adult. She also began traveling in western and eastern Europe, Asia and northern Africa including two summers as a volunteer English teacher in the Republic of Georgia.
Literary Career
Terry earned her M.F.A. in Writing from the Vermont College of Fine Arts in 2005.  Her poems have appeared in many journals and anthologies.  She is a founding member of the Straw Dog Writers Guild of western Massachusetts. She does both manuscript critiques and individual poetry mentoring. Her first book entitled Coalescence was published in 2014 by WordTech Communications. Her second book, now in progress, is entitled Words I Need in Another Language. It is a memoir in poems about her father's experiences during World War II and Terry's subsequent visits to the villages where several families hid her father from the Nazis.
Portrait by Jennifer Schumacher